---
---
---
---
"But in a great house there are not only vessels of gold and of silver, but also of wood and of earth; and some to honour, and some to dishonour.  If a man therefore purge himself from these, he shall be a vessel unto honour, sanctified, and meet for the master's use, and prepared unto every good work." 
2 Timothy 20-21
---
---
---
---
---
*FOCUSED PRODUCTION'S FEATURED ARTIST*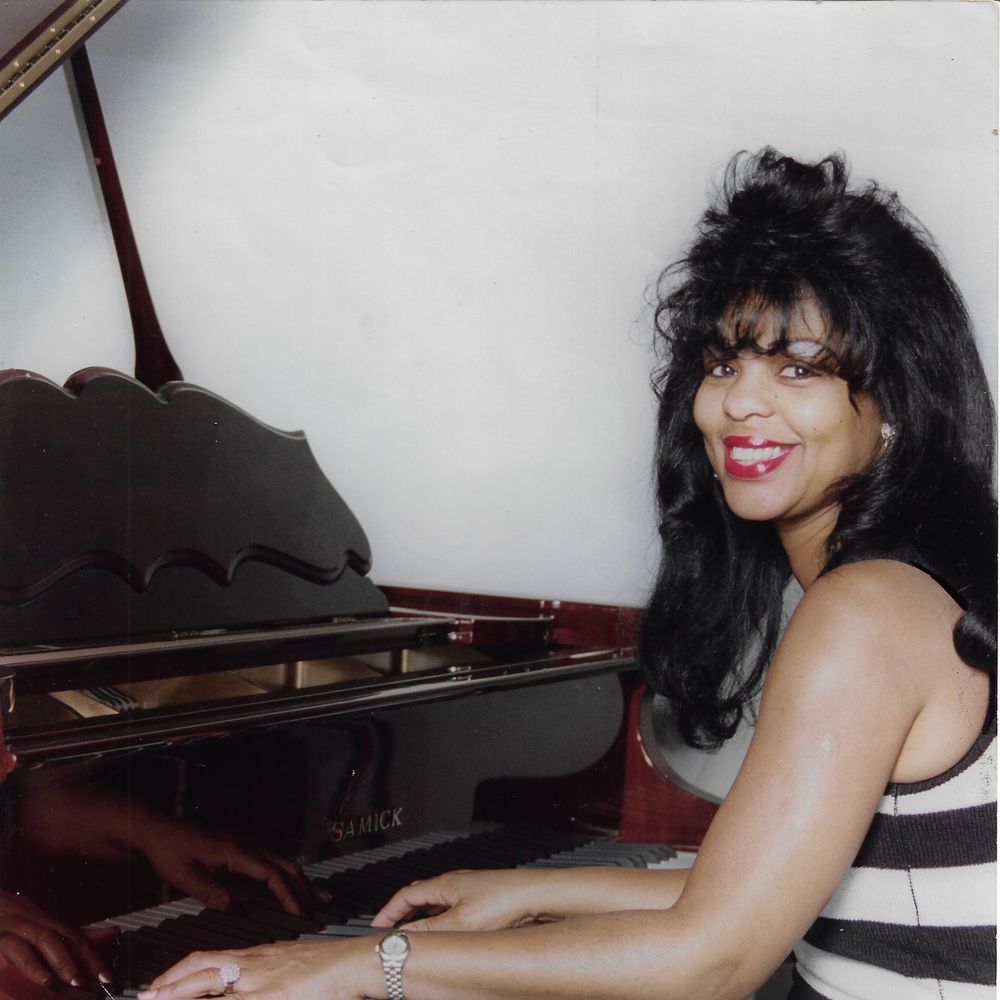 Gospel Recording Artist: DEBORAH STEPHENS
Singer, Musician, Songwriter, Minister of Music
Deborah Stephens, Owner/CEO of Focused Productions, LLC, which is Registered with Dunn & Bradstreet. Deborah is an Anointed accomplished vocalist, pianist and songwriter. She is a true Intercessor and worshiper, her powerful Mezzo-Soprano voice will evoke the presence of the Lord and prepare any listener for God's sweet embrace, which completes her progressive style of playing the piano grabbing hold of your soul.
Deborah's very challenging music career began as a church pianist while still attending high school. She followed through by majoring in Voice with a minor in Piano at Albany State College in Albany, Georgia. Deborah received many Honors and Awards upon her 23 year Retirement from the U.S. Department of Army, HQ Fort McPherson. Deborah earned a Masters Degree in Criminal Justice from Walden University and graduating with a 4.0 GPA where she was the recipient of the prestigious honor of Citizenship Award for the College of Psychology and Community Services.
Deborah also graduated Magna Cum Laude from Walden University with a Bachelor of Science Degree in Criminal Justice; in addition to graduating Cum Laude from Grantham University earning an Associates Degree in Criminal Justice, and earning an Associate of Science Degree in Special Studies from Georgia Military College receiving numerous President and Dean's List Certificates from these Colleges. She is a member of The National Society of Leadership and Success Honor Society; Alpha Phi Sigma Criminal Justice Honor Society; Alpha Sigma Lambda National Honor Society; The Golden Key International Honor Society; The American Civil Liberties Union (ACLU); The Innocence Project, as well as an Advocate for World Human Rights Organization (WHO) and member of American Consumer Council (ACC), which is a Non-Profit Consumer Education Organization. Deborah also holds a Professional Membership with the American Bar Association, she is a Licensed Notary Public in Cobb County, Georgia.
Deborah's first gospel recording entitled, "My Life Will Be Sweeter Someday", encouraged her to want to record even more after dealing with and overcoming so many family tragedies to try and encourage others. Her second album, "Life Symphony" is one she desires to minister to the world. It includes a blend of Praise, Gospel Jazz, Traditional, Love, and Contemporary Gospel pieces demonstrating some of her unique vocal ranges and powerful forms of vocal delivery through the anointing of Jesus Christ.
Deborah has heard and has answered the call of the Lord. She is a Licensed and Ordained Minister and a Graduate of the School of the Prophets Bible College. In addition, Deborah considers one of her greatest assignments was to Minister Music and provide Intercessory Prayer at Shepherd Center Hospital for Outreach Ministry to the patients and staff, where she was humbled to serve.
Deborah is a high-spirited, energetic singer and musician. She has worked quite intensely for many years training voices for various churches, choirs, and gospel groups through her unique spiritual and graceful representation.
Deborah Stephens was featured in "Rolling Out", the largest Urban Style Magazine in the world. Her music was selected and featured on "Women of Substance Radio" and she has been favored to be a featured Soloist with the Atlanta Symphony Orchestra Gospel Choir for several years, under the Dynamic Direction of Jarvis R. Wilson, what a great honor!
<><><><><><><><><><><><><><><><><><><><><><><><><><><><><><><><><><><><><>
---
---
---
---
"Trust in Me with all your heart and lean not on your own understanding, in all your ways acknowledge Me and I will direct  your paths."  Proverbs 3:5-6
---
---
---
---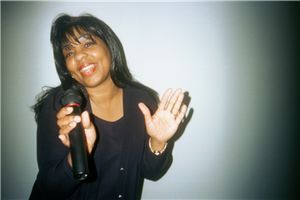 DEBORAH STEPHENS PERFORMANCES INCLUDE:
Guest Vocalist "1996 Centennial Olympic Games" 
International Television Show "Praise The Lord" 
Trinity Broadcasting Network (TBN) 
Guest Vocalist Bishop T.D. Jakes "Mega Fest" 
WATC TV 57 "The Atlanta Live Show" 
Featured Vocalist "116th U.S. Army Band" 
Guest Artist - "National Guard BSRF Conference" 
National Television Show "Bobby Jones Gospel" 
"Atlanta International Broadcasting Network" 
Opened for International Artist "Karen Clark-Sheard" 
16th District Family Summit AME News Interview with "Vicki Winans" 
Debut Artist "National Renown Gospel Caravan" 
Back to Holiness Concert "Donnie McClurkin" 
National Black Arts Festival Sankofa Celebration "Apex Museum" 
Guest Artist - Theatrical Production of " A Tribute To Jesus" 
Opened for Nat'l Artist "The Bolton Brothers" 
Opened for Nat'l Artist "The Jackson Southernaires" 
Guest Artist "Nashville New Music Conference" 
Guest Artist "Atlanta Festival of Trees" 
Guest Artist "Cherry Blossom Festival" 
Guest Artist "Christian Equippers" Albany Civic Center 
Music Ministry "Shepherd Spinal Center" 
Music Ministry "McDonald's Gospel Fest" 
Music Ministry "Festival of Lofts" 
Guest Artist "Atlanta Downtown Festival" 
Guest Artist "Underground Atlanta" 
Guest Recording Artist "Full Sail University" 
Featured Soloist "Atlanta Symphony Orchestra" 
Featured Artist "Women of Substance Radio Broadcast"
<><><><><><><><><><><><><><><><><><><><>
---
---
---
---
"That if thou shalt confess with thy mouth the Lord Jesus, and shall believe in thine heart that God hath raised him from the dead, thou shalt be saved.  For with the heart man believeth unto righteousness; and with the mouth confession is made unto salvation."  Romans 10:9-10
---
---
---
---